A Touch of Rustic Charm for Your Home!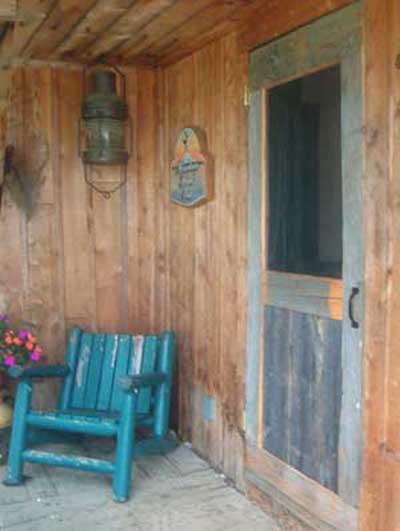 Do you take time and effort to touch your home with personal style and tastes your visitors will remember? Why not give the exterior of your home the same touch? Make a lasting impression with one of our unique hand huen cedar doors.
Doors, Arbors and Planters
Our doors are made with wood selected with care and aged to perfection. Give your home that perfect touch with a unique Tay Hawk door.
Furnish your home with our unique, antique styles. Tay Hawk manufactures more than just doors, we also finish base boards, window casings and trim. As well as our original one of a kind planters and archways. We even custom make bridges! Our hand huen masterpieces are the perfet accent to beautify the exterior and interior of your home or lodge.
What makes our doors so unique, is the hand huen wood we use in their creations. Made from rustic cedar, aged for a hundred years our wood is taken from barns that our ancestor's took time and care when building. We assure our doors will outstand time and weather, and be the perfect touch to your home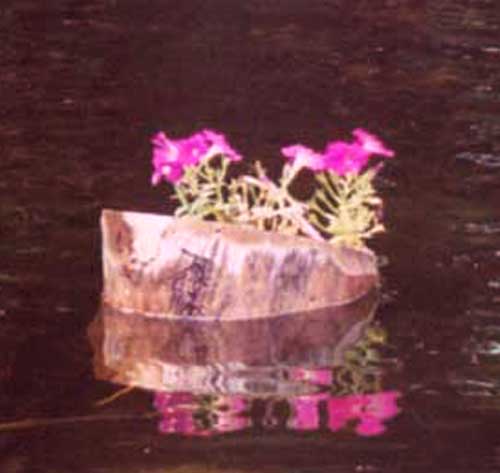 We create each unique piece of wood work with pride and care. Using rustic hand heun cedar from recycled barn beams and wood dating from 100 to 200 years old. We have been designing and building lodges, cabins, doors, and bridges for years. Now we have begun to produce beautiful original screen doors, planters and arbors hand made for you!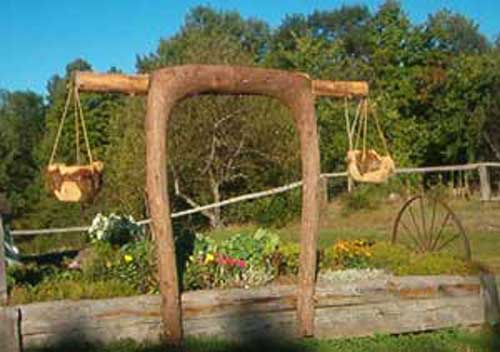 We specialize in original Arbors, plant pots, bridges and archways. A chain saw is used on each piece and the natural knots, arches and designs of the wood is kept in tact to ensure each piece is beautiful and original.
Tay Hawk custom designs bridges, arbors and archways to suit your needs and desires. A beautiful addition to an outdoor wedding, or unique show piece for your garden. All bridges and arbors are hand crafted from hand heun barn beams, Eastern white cedar and pine. They can be planed smooth or maintain their natural look with the log exterior. Each is unique and ordered with the customers requirements and desires in mind.
Accessories such as hanging planters, ground planters, beams, arches, arbors and hand railings can be added to both arbors and bridges. The bridges use beams with natural curves and Eastern White cedar planks able to carry 300 lbs and span from four feet to 10 feet.
These beautiful hand made planters are orignal show pieces for your lakeshore, riverbed, garden, home or lodge! Each planter is unique and original. Hand carved from Eastern White Cedar. We offer hanging planters, ground planters, in ground planters and floating planters.